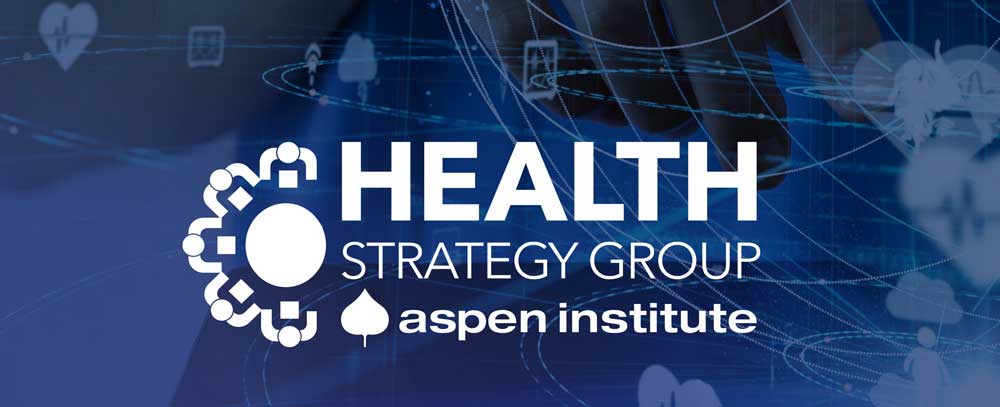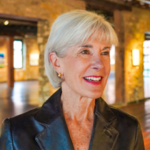 Kathleen Sebelius
21st U.S. Secretary of Health and Human Services (2009-2014); former Governor, State of Kansas (2003-2009)
Kathleen Sebelius is an expert on health policy, health care reform, human service delivery, and executive leadership. She served as secretary of the US Department of Health and Human Services from 2009 to 2014, leading President Obama's charge to pass and implement the Affordable Care Act. Sebelius chairs the board of Humacyte Inc. and serves on the boards of Devoted Health Inc., Exact Sciences Inc., Included Health Inc., and the Kaiser Family Foundation, and she is a senior advisor to the Dole Institute of Politics, the National Cannabis Roundtable, Out Leadership, the Estee Lauder Foundation, and the University of Kansas College of Liberal Arts and Sciences. From 2003 to 2009, Sebelius served as governor of Kansas. During her career, Sebelius has led numerous efforts on early childhood initiatives, women's health, tobacco control, mental health parity, HIV/AIDS, polio, prevention of chronic diseases, and global health security.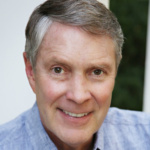 William Frist
U.S. Senator (TN) (1994-2006); U.S. Senate Majority Leader (2003-2007)
William Frist is a nationally recognized heart and lung transplant surgeon, former US Senate Majority Leader, founding partner of Frist Cressey Ventures and special partner of the health service investment firm Cressey & Company. His leadership was instrumental in the passage of the 2003 Medicare Modernization Act that established Medicare Advantage, and the historic PEPFAR legislation that has provided life-saving treatment globally to 20 million people. He is Co-Chair of the Bipartisan Policy Center's Health Project and serves on the boards of the Robert Wood Johnson Foundation, The Nature Conservancy, and publicly traded companies Select Medical, Teladoc Health, Accolade, Smile Direct Club, and GS Acquisitions Holdings Corp II. Senator Frist has honorary degrees from five historically black colleges and universities (HBCUs).
Rich Baron, President and CEO, American Board of Internal Medicine
Richard Besser, President and CEO, Robert Wood Johnson Foundation
Raphael W. Bostic, President and CEO, Federal Reserve Bank of Atlanta
Gail K. Boudreaux, President and CEO, Anthem, Inc.
Dena Bravata, Healthcare Entrepreneur, Co-founder and Former CMO, Lyra Health
Rosalind Brewer, CEO, Walgreens Boots Alliance
Toby Cosgrove, Executive Advisor and Former CEO and President, Cleveland Clinic
Deborah DiSanzo, President, Best Buy Health
Victor Dzau, President, National Academy of Medicine
Judy Faulkner, Founder and CEO, EPIC Systems
David Feinberg, Vice President Healthcare, Oracle
Harvey Fineberg, President, Gordon and Betty Moore Foundation
Helene Gayle, President, Spelman College
Ai-jen Poo, Co-founder and Executive Director, National Domestic Workers Alliance; Co-founder and Director, Caring Across Generations
David J. Skorton, President and CEO, Association of American Medical Colleges
Jeff Thompson, Executive Advisor and CEO Emeritus, Gundersen Health System
Antonia Villarruel, Dean, University of Pennsylvania School of Nursing
Alex M. Azar II, 24th U.S. Secretary of Health and Human Services (2018-2021)
Sylvia Mathews Burwell, President, American University, 22nd U.S. Secretary of Health and Human Services (2014-2017)
Michael O. Leavitt, Founder and Chairman, Leavitt Partners; 20th U.S. Secretary of Health and Human Services (2005-2009)
Tommy G. Thompson, 19th U.S. Secretary of Health and Human Services (2001-2005), AHSG Co-chair (2015-2021)
Donna Shalala, 18th U.S. Secretary of Health and Human Services (1993-2001)
Louis Sullivan, Chair, Sullivan Alliance to Transform American's Health Professions, Association of Academic Health Centers; 17th U.S. Secretary of Health and Human Services (1989-1993)
David Mathews, 11th U.S. Secretary of Health, Education and Welfare (1975-1977)